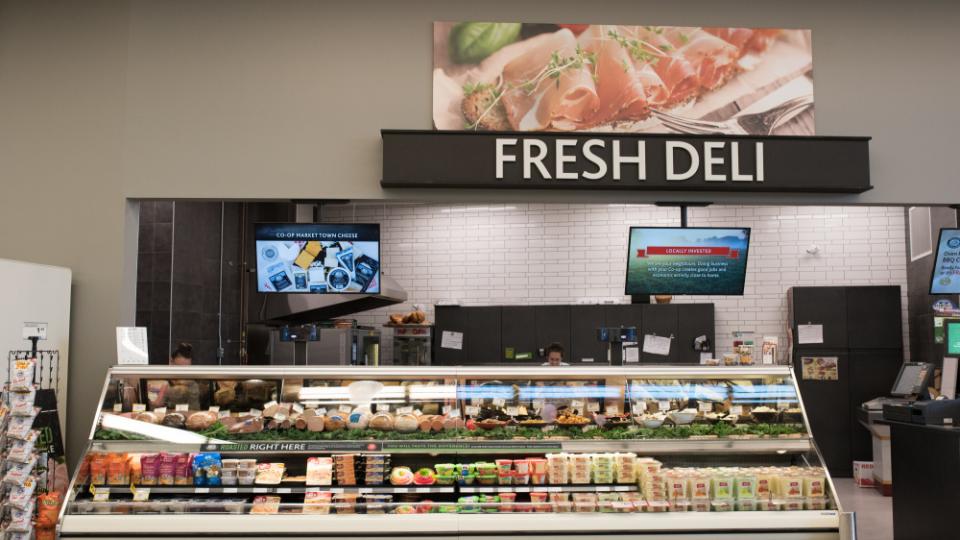 Deli Manager
St. Paul
Description:
Cornerstone Co-op is recruiting for a positive and enthusiastic manager to lead our St. Paul Deli Team in providing consistent positive customer experiences within a "You're at Home Here" atmosphere.
As a brand ambassador, you will model living the brand everyday through our Mission Statement and our values of Teamwork, Commitment and Integrity.
Hours: 8 am – 9 pm daily
Available to work a variety of shifts – including days, evenings, weekends, and statutory holidays on a rotational basis.
Reporting to the Food Manager, this position is responsible for
• communication, planning, organizing, implementation and execution within the Deli department
• leadership and direction to the Deli team in all areas of People, Financial, Market Growth, Sustainability, and Operational Excellence
• growing our Deli business and committed to providing exceptional customer service
• compliance to company policies and procedures, professional standards and applicable laws and regulations
• internal & external customer and team member relationships;
• administration
• employee development and succession planning is a high priority
Ideally, the successful applicant has experience and ability in
• a fast-paced Deli environment
• the Co-op Retailing System, or a similar retail environment
• supervising a large team & creating a climate where people are motivated to do their best to help the organization achieve its objectives
• handling multiple demands - adaptable, organized, efficient and committed
• safety culture and contribute positively to our safe workplace
• basic computer skills – Outlook, Word, Excel
• lifting up to 50 lbs. on an occasional basis
We offer a competitive salary and comprehensive benefit program (including Health, Dental and 6% matched pension, company bonus structure and discount) in a rewarding and supportive, professional and collaborative work environment that allows for learning, growth and professional development. Excellent opportunity for advancement exists.
Cornerstone Co-op is a leader in the CRS, serving 30,000 members from 20 different locations in 7 communities (St. Paul, Elk Point, Mannville, Dewberry, Vermilion, Wainwright and Provost) within a trading area 280 kilometers long in the north-east corner of Alberta. St. Paul has a population of 5,800 with all services and is located 200 km north-east of Edmonton along Highway 29.
Please submit a detailed resume in confidence to:
Human Resources
Cornerstone Co-operative
5008 51st Avenue Vermilion AB T9X 1B3
E-mail: careers@cornerstone.crs Fax: 780-853-6563
Application Deadline – April 18, 2019 – 5pm
If you are interested or require additional information, please contact: Greg Wright, Food Store Manager
Application Deadline:
April 30, 2019