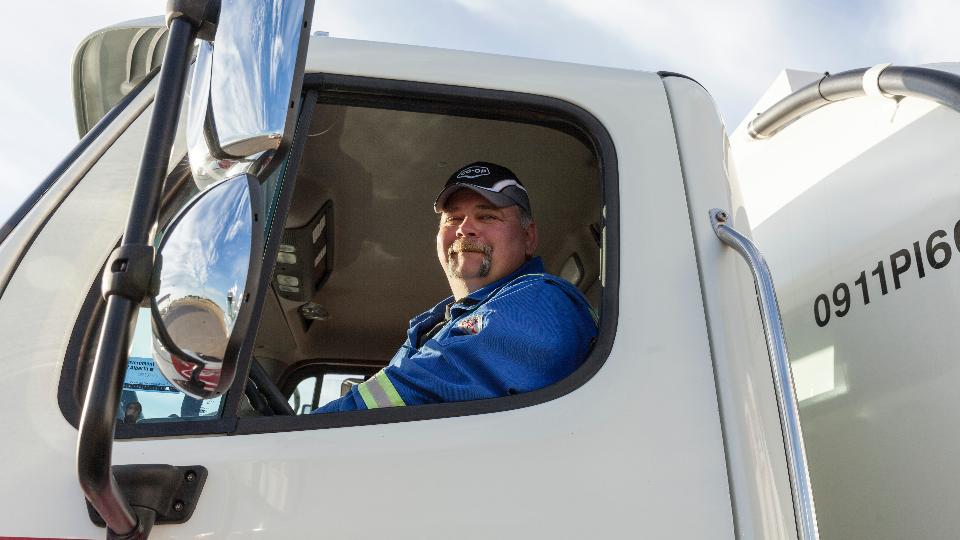 Petroleum Supervisor
St Paul
Description:
This position will supervise the bulk petroleum assets and will work in collaboration with the Petroleum Division Manager; the Bulk Manager; and the drivers located at St. Paul to ensure fleet efficiency, maintenance of world class Petroleum facilities and support in meeting growth initiatives in all Energy product lines.
We seek a positive and enthusiastic candidate with petroleum experience. As the ideal candidate you will provide consistent positive customer experiences within a "You're at Home Here" atmosphere. As a brand ambassador, you will model living the brand everyday through our Mission Statement and our values of Teamwork, Commitment and Integrity.
This position will be located in the St. Paul Petroleum Centre and may require some travel.
Reporting to the Petroleum Division Manager, this Team Leader position will:
• Coordinate a number of administrative and mechanical functions for the Bulk Petroleum site in St. Paul
• Be responsible for the safety coordination of St. Paul Bulk team including National Safety Code requirements
• Coordinate the bulk driver team schedules
• Coordinate truck maintenance
• Coordinate truck efficiency with the Bulk Petroleum Manager
• Repairs & maintenance as required including cardlock sites
• Drive / deliver bulk fuel on a relief basis
• Responsible for Fuel orders, DEF
• BRIC training
▪ understand pricing (Petroleum Manager leads)
▪ understand litre reconciliations (admin clerk leads)
• Assists the division with the completion of various reports and initiatives
• Utilize all CRS training material and tools to achieve Fuel Team certification.
• Assist with trade shows, events
• Collaborate with the Fuel Team Sales Partner regarding customer contact leads
• Establish a good rapport and working relationship with FCL Region fuel, lubricant and propane sales coordinators.
• Live and promote the Co-op Brand and values at all times.
• Participate as a Team Leader in all aspects of safety and contribute positively to building and sustaining our safety culture
Qualifications:
• Experience in a petroleum related environment
• Experience leading and managing a team
• Possess excellent written and verbal communication skills and strong interpersonal skills to be able to motivate team members and resolve employee and customer issues
• Valid Alberta Class 3A driver's license with a clean driver's abstract is required
• Mechanical aptitude / experience is required
• Past experience hauling fuel products is an asset
• Knowledge of fuels, propane, lubricants, and agro products is an asset
• Demonstrated initiative and drive for results is required
• Ability to handle multiple demands is required - adaptable, organized, efficient and committed
• Computer skills are required – Outlook, Word, Excel
• Flexible availability beyond standard business hours may be required
Competencies
• Customer Focus - Building strong customer relationships and delivering customer-centric solutions
• Action Oriented – Taking on new opportunities and tough challenges with a sense of urgency, high energy, & enthusiasm.
• Communicates effectively – Developing and delivering multi-mode communications that convey a clear understanding of the unique needs of different audiences
• Resourcefulness – Securing and deploying resources effectively and efficiently
• Plans & Aligns – Planning and prioritizing work to meet commitments aligned with organizational goals
We offer a competitive salary and comprehensive benefit program (including Health, Dental and 6% matched pension, company bonus structure and discount) in a rewarding and supportive, professional and collaborative work environment that allows for learning, growth and professional development. Excellent opportunity for advancement exists.
Cornerstone Co-op Petroleum Division consists of bulk fuel stations in St Paul and Vermilion, and cardlocks in St Paul, Elk Point, Vermilion, Wainwright and Provost with construction starting on a new cardlock in Two Hills in fall 2019.
Cornerstone Co-op is a leader in the CRS, serving 30,000 members from 22 different locations in 8 communities (St. Paul, Elk Point, Mannville, Dewberry, Vermilion, Wainwright, Provost and Two Hills) within a trading area 280 kilometers long in the north-east corner of Alberta.
If you are interested or require additional information, please contact: Human Resources

Application Deadline:
June 30, 2019