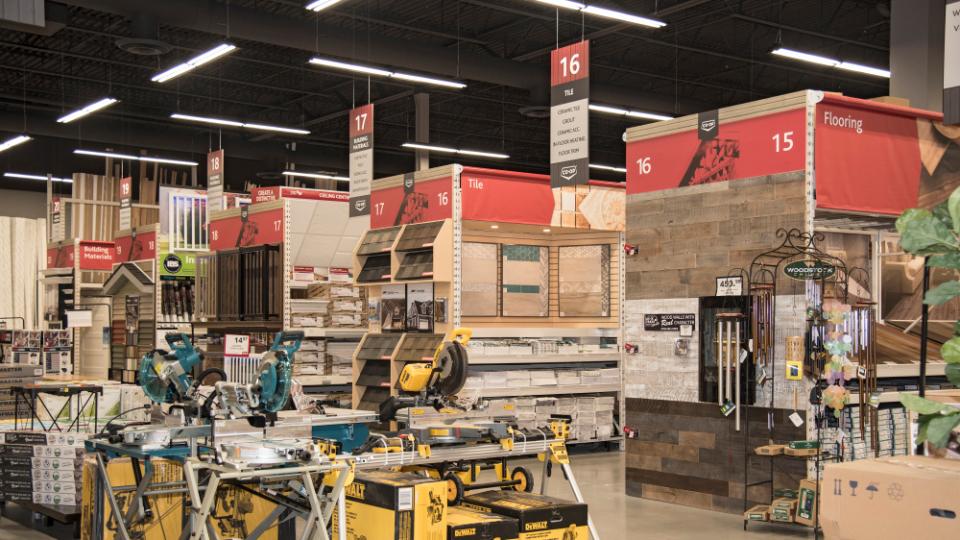 Home & Agro Centre Manager
St. Paul
Description:
As a brand ambassador, you model living the brand everyday through our Mission Statement and our values of Teamwork, Commitment and Integrity.
Reporting to the Consumer Division Manager, this position is responsible for communication, planning, organizing, implementation and execution at the Home & Agro Centre.
Responsible for providing leadership and direction to the entire Home & Agro Centre Team Leaders and Team Members in all areas of People, Financial, Market Growth, Sustainability, Operational Excellence & Safety.
Motivated to growing the business and committed to providing exceptional customer service.
Ensure compliance to company policies and procedures, professional standards and applicable laws and regulations.
Build and maintain relationships with internal & external customers and team members; while ensuring that the administrative requirements of the role are maintained on an ongoing basis.
Ensure perpetual inventory counts are happening according to schedule.
Lead by example to ensure a highly productive atmosphere exists with the team.
Provide Safety leadership within the Home & Agro Centre - contribute to building and sustaining our positive safety culture.
Ensure employee development and succession planning is a high priority
Qualifications:
Great communication skills and experience guiding and supervising a large employee team is required.
Retail experience in a competitive and complex environment is preferred.
Experience within the Co-op Retailing System, or in a retail home centre would be an asset.
Knowledge of and experience with lumber / building materials; agro products; and / or hardware is required.
Demonstrated initiative and drive for results.
Skills in the areas of: strategic planning and executing production as well as implementing continuous improvement / changes to procedures / processes.
Ability to handle multiple demands - adaptable, organized, efficient and committed.
Outlook, Word, Excel, etc. computer skills are required.
Available to work a variety of shifts including days, Saturdays, and statutory holidays on a rotational basis
Competencies.
Customer Focus - Builds strong customer relationships and delivers customer-centric solutions.
Ensures Accountability – Holds self and others accountable to meet commitments.
Optimizes Work Processes – Knows the most effective and efficient processes to get things done, with a focus on continuous improvement.
Situational Adaptability – Adapts approach and demeanor in real time to match the shifting demands of different situations.
Drives Engagement – Creates a climate where people are motivated to do their best to help the organization achieve its objectives.
Builds Effective Teams – Builds strong identity teams that apply their diverse skills and perspectives to achieve common goals.
Plans & Aligns – Plans and prioritizing work to meet commitments aligned with organizational goals.
We offer a competitive salary and comprehensive benefit program (including Health, Dental and 6% matched pension, company bonus structure and discount) in a rewarding and supportive, professional and collaborative work environment that allows for learning, growth and professional development.
Excellent opportunity for advancement exists.
Cornerstone Co-op is a leader in the Co-op Retail System (CRS), serving 30,000 members from 20 different locations in 7 communities (St. Paul, Elk Point, Mannville, Dewberry, Vermilion, Wainwright and Provost) within a trading area 280 kilometers long in the north-east corner of Alberta. St. Paul has a population of 5,800 with all services and is located 200 km north-east of Edmonton along Highway 29.
Please submit a detailed resume in confidence to: Human Resources Cornerstone Co-operative E-mail:
careers@cornerstone.crs
Fax: 780-853-6563
Cornerstone Co-op thanks all applicants for their interest. Only those selected for an interview will be contacted.
Application Deadline:
December 14, 2018