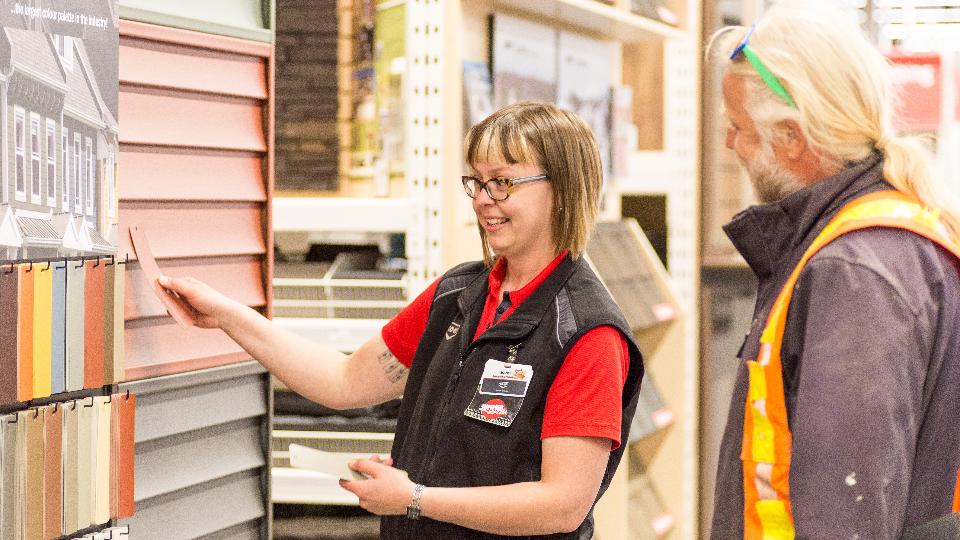 Home Centre Coordinator
Located Within a Cornerstone Location - Dependent Upon Successful Candidate
Description:
Cornerstone Co-op invites applications for the position of Home Centre Coordinator to lead our Home & Agro teams located in St. Paul, AB and Wainwright, AB on a full-time basis. This position will have day travel on a regular basis and the home base for this position will be determined with the successful candidate and will be in one of the Cornerstone locations. Reports to the Director of Operations.

What you'll do:

Provide strategic leadership direction to both of our Cornerstone Home & Agro Centres; you will manage the division in a relatively independent manner and will meet with the Director of Operations to discuss developments, providing updates on a need-to-know basis and as required.
Coordinate, coach and mentor the annual planning, goal-setting, budgeting & corporate performance management processes of the Home & Agro division.
Ensure Health & Safety guidelines, programs and procedures are adhered to regarding COR and National Safety Code (NSC).
Establish consistent practices, operational efficiencies and accountability processes to drive bottom line performance improvement for the division.
Develop an aggressive sales-centric approach to meet growth initiatives with consistent, systematic processes in prospecting to meet close rate targets and foster new sales relationships.
Develop an effective Customer Relationship Management (CRM) program to support and measure an aggressive sales-focussed approach.
Provide leadership to the Home Centre teams to improve and align internal and external customer service standards with a sense of purpose which supports expected Cornerstone Brand experiences in building materials, hardware and farm equipment. Customer interaction is more than a transaction: it's a personal relationship.
Provide leadership to ensure that an engaged and supportive team environment exists to ensure the Home Centres are a great place to work while ensuring a highly productive atmosphere exists.
Implement Cornerstone policies and protocols. Develop and articulate written standards and documentation with business acumen and accountabilities.
Have knowledge of and curiosity for building industry, hardware and agro trends, fads, competitors, neighboring retails to build marketing plans and ideas to improve results.
This leadership position will travel between the Home Centres regularly and will be available to the location team leaders through various communication methods when not on site.
Model the way of demonstrating day-to-day behaviours and actions that align with and strengthen the Co-operative's vision, mission, values, brand, community involvement and focus on safety and sustainability.
Why it matters:
We need you to lead outstanding Co-op experiences.
Who you are:

You have post-secondary education – business or related field – or an equivalent combination of training and experience
You have knowledge of the construction industry – from contractors to home renovators – or an equivalent combination of training and experience
You're customer-focused and have 8-12 years of proven leadership experience
You're honest and trustworthy, are results-oriented and strive to be the best in what you do

Who we are:
In the communities we live, work, and play, we are true genuine leaders because we are a cornerstone of the communities we serve. We foster meaningful and rewarding careers with the ability to learn and advance.
We offer a competitive salary and comprehensive total rewards package (including Health, Dental, Life Insurance, a company-matched pension, an Employee & Family Assistance Program, and an Employee Rebate Policy) in a rewarding and supportive, professional and collaborative work environment.
Cornerstone Co-op is a leader in the CRS, serving 30,000 members from 23 different locations in 8 communities (St. Paul, Elk Point, Two Hills, Mannville, Dewberry, Vermilion, Wainwright & Provost) within a trading area 300 kilometers long in the north-east corner of Alberta. To learn more about who we are and how you can help bring our brand to life, visit us at www.cornerstonecoop.crs
If this opportunity speaks to you, submit your Co-op application, resume and cover letter by April 30, 2020.
For more information regarding this opportunity, please contact Katlynn Schaitel, Talent Advisor.
Email: careers@cornerstone.crs | Phone: 780-853-6732 | Fax: 780-853-6563
We thank all candidates for their interest; however, only those selected to continue in the recruitment process will be contacted.

Application Deadline:
April 30, 2020
Discover more: