A Day in the Life of a Fuel Member
Actions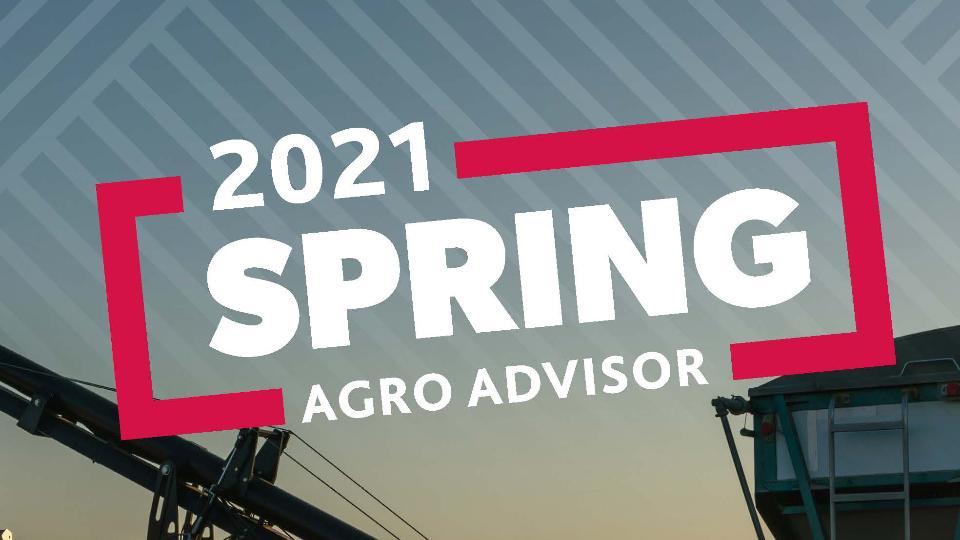 A Day in the Life of a Fuel Member
January 15, 2021
A farm boy at heart, Roland has worked for Co-op for 20 years. As Bulk Petroleum Team Leader at Cornerstone Co-op, Roland and his team strive to ensure that his farm and ranch customers are kept up-to-date with all the latest information, technology and trends available to help their operations.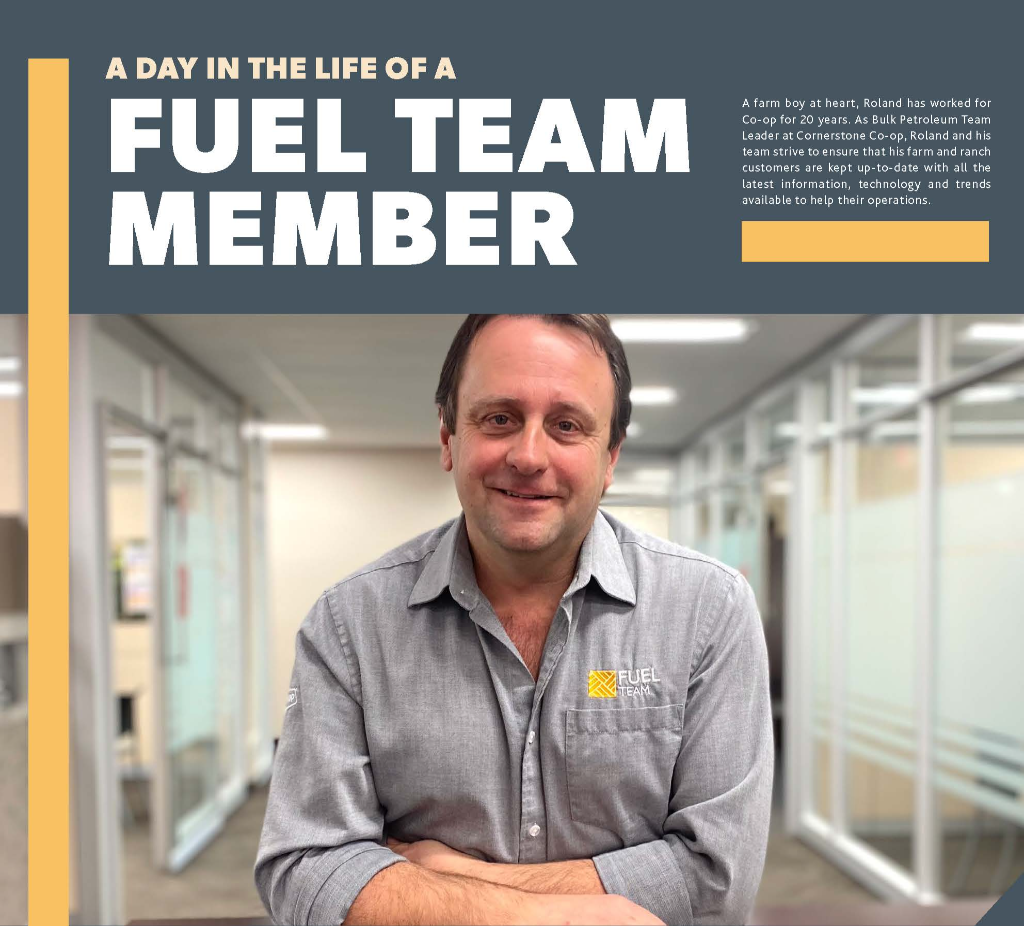 Fuel: it's the lifeblood of your farming operation. You need it to run equipment and heavy machinery and to keep your buildings warm. It's what keeps you going. So if you experience an interruption to your fuel supply, having to wait on answers impacts you and your business. At Co-op, we work hard to make sure you have the resources you need when you need them.
Preparation and Planning Our team starts most days gathering information and collaborating on current and future petroleum marketing events, promotions, truck maintenance and safety. Our Fuel Team members are constantly picking up new skills and knowledge that they can pass on to our customers. We verify customer orders and loads for the day, as well as plan future customer orders. Like you, we're always looking to be as efficient as we can. When we plan everything out right, trucks leave full and return as empty as possible. Team Members conduct daily pre-trip truck inspections before they hit the road. They also check to make sure that all their personal protective equipment (PPE) is in place and accounted for.
We take pride in our trucks and are fully committed to safety. Once we take a final look at the trucks, our team is ready to load fuel from one of our bulk plants. We follow a variety of fuelling policies and safety practices to ensure no fuel spills during loading and to help keep account of fuel inventory.

On The Road Again While on the road, drivers stay in touch with their team in case other orders come up in their area. Because our drivers are always tracking their fuel deliveries, they know exactly how much fuel they have throughout the day and whether they can take on any extra orders. Fuel Team members always stay with their trucks to ensure a safe transfer of product at all times. By far the best part of the job is being out and talking with our customers. Our Team Members are equipped with the tools, training and product knowledge to fuel your operation safely and effectively. If you have any questions about fuel storage, product information, membership details or other commodity offerings, our Co-op Fuel Team members can answer any questions you might have while they are on-site delivering fuel.
Homeward Bound After a productive day of connecting with customers in the community and ensuring all of the day's deliveries are made, drivers make their way back to their home base. Then it's time to shut down the trucks, make their final checks and record kilometres driven, litres loaded and litres delivered. Last, they'll complete a postdelivery maintenance check on their trucks and bring any completed paperwork to the petroleum office to ensure the safety of our team and customers. Make Sure Your Equipment Keeps Running At Top Performance All Season Long No matter what your fuel needs are, we're here to help you get the job done. To learn more about the full complement of products and services available in your region, reach out to Roland or Dwayne, or visit your local Bulk Fuel Office.