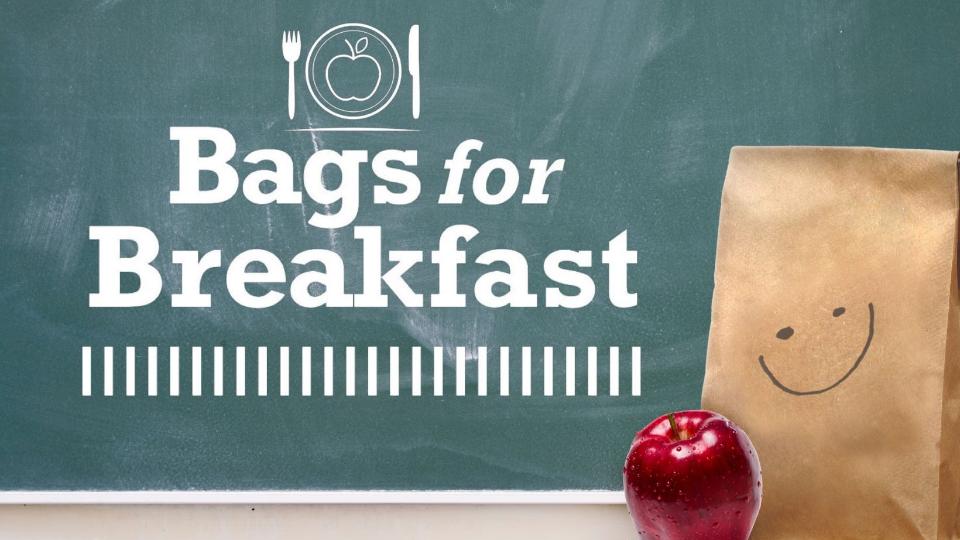 Bags for Breakfast
December 29, 2021
Bags for Breakfast is a proud part of Co-op's overall commitment to social, environmental and community sustainability.
Co-op's purpose statement is Making Life Better in our Communities and in doing so, we have continued to donate to our local schools' breakfast programs for over the last 5 years. We are proud to be a leader in our local communities and to continually contribute to the social and environmental sustainability of our communities.
This year, we donated just shy of $40,000 to 16 different local schools located within our Cornerstone Co-op trading area!!
In the past, 3 cents from every plastic bag was donated towards our Bags for Breakfast Program.
Moving forward however, donations will look a bit different. As of October 24th, Cornerstone Co-op eliminated plastic bags and is now donating 10 cents from each reusable bag purchased at our locations moving forward into 2023.
Cornerstone Co-op is and will always be the #cornerstone of your communities. It is initiatives like this one that best illustrate our values: teamwork, commitment and integrity.
Pictured below are a few of this year's cheque presentations.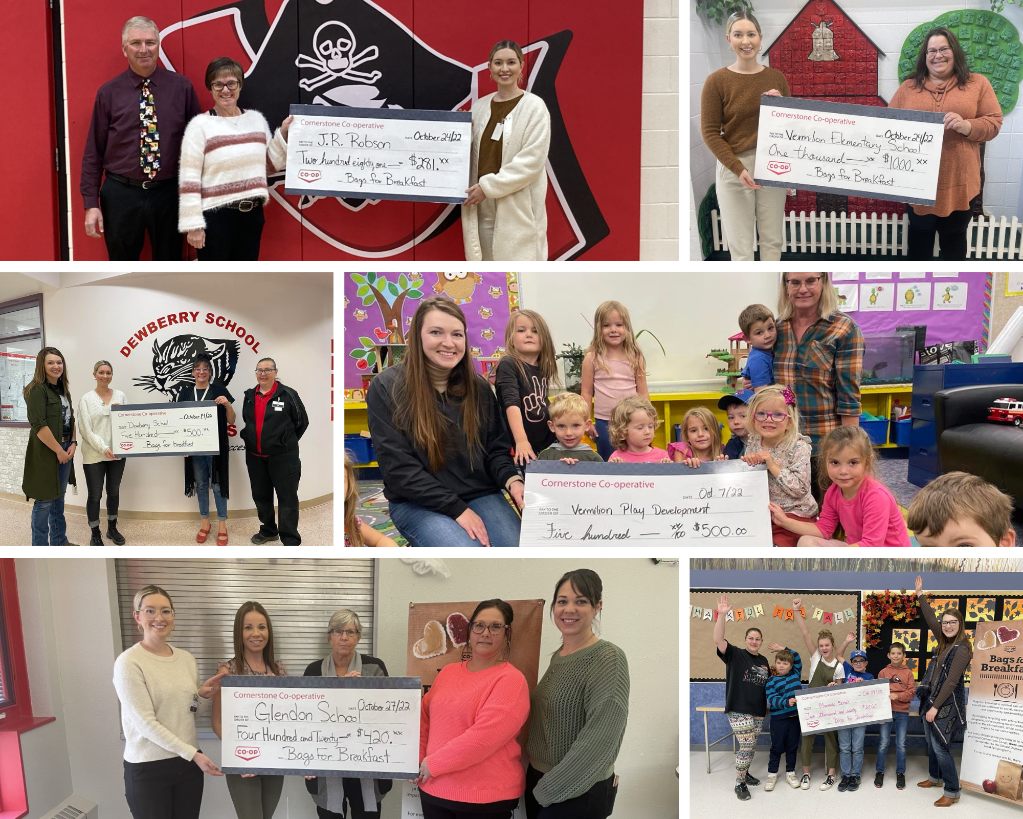 Discover more: