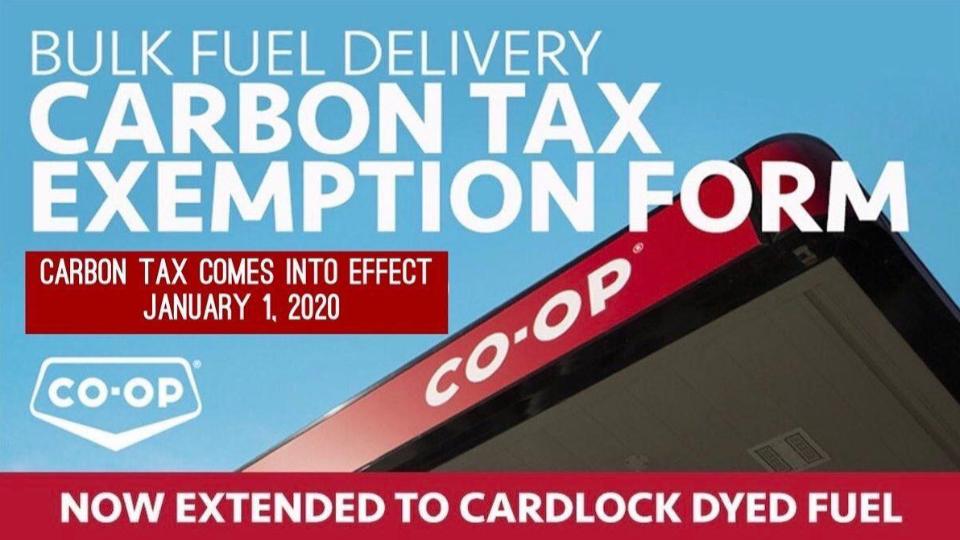 Carbon Tax Form submission
December 18, 2019
On January 1, 2020 the Federal Fuel Charge (Carbon Tax) - mandated under the Greenhouse Gas Pollution Pricing Act — takes effect in Alberta.

The Federal Fuel Charge amount varies by fuel product offering and the Federal Government announced targeted relief for certain sectors and individuals, including farmers.
For our customers' convenience, we've included the L402 form to download, or you can visit our Bulk Fuel office in Vermilion or St Paul to complete and submit to Cornerstone Co-op so your next fuel bill is reflected accurately.
Please refer to the FAQs below to find additional information.
Call us if you need! 780-645-3351