Community Spaces
February 11, 2021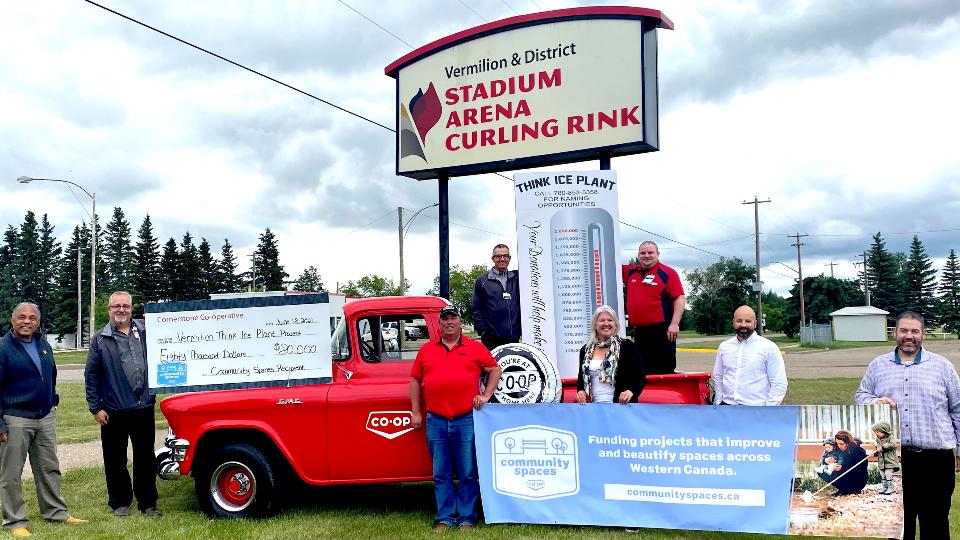 Co-op donates $80,000 for ice plant upgrades

This past June, 2021, Co-op donated $80,000 through FCL's Community Spaces Program to upgrade the Vermillion ice rink to benefit the local community and many local teams for years to come.
Co-op Community Spaces has been developed to help protect, beautify and improve spaces across Western Canada. In 2021, the program provided $1 million dollars to 15 community projects across Western Canada. Since 2015, Co-op has supported 147 projects with $10.5 million in capital funding.
"It is an honor to have our organization and project to be the recipient of the Community Spaces Grant. As you know the money will be put towards the upgrade to our community ice plant. Like most small towns on the prairies the 2 ice rinks and curling rink is the hub in our community and the loss of it would have been detrimental to our citizens and businesses. Co-op has been part of our community for many years and for many years to come. Thanks again for being so easy to work with on this grant process." said Kevin Martin Vermilion Rink Facility Enhancement Board.
"We are so excited to partner with Vermilion Facility Enhancement Board through the Co-op Community Spaces program. The last 15 months have been very challenging and it's such an honor for our Co-op to contribute to creating a space for residents to safely come back together" explained Graham Getz, General Manager Cornerstone Co-op.
"Investing in our community is central to our values as a Co-op. Partnering with community groups on important projects like this is a natural fit. We are creating beautiful spaces for our community to enjoy now and for years to come."
The giving program is administered by Federated Co-operatives Limited on behalf of more than 160 independent retail co-operatives across Western Canada that form the Co-operative Retailing System.
For more information about Co-op Community Spaces, the complete list of 2022 funding recipients, or how to apply for the upcoming 2023 year, visit www.communityspaces.ca.

____________________________________________________________________________________________________

The St. Paul BMX and Skatepark was a successful Community Spaces applicant in 2018!

Projects eligible for funding must:
Be available and accessible for community use!
Align with one of the three funding categories (recreation, environmental conservation or urban agriculture)!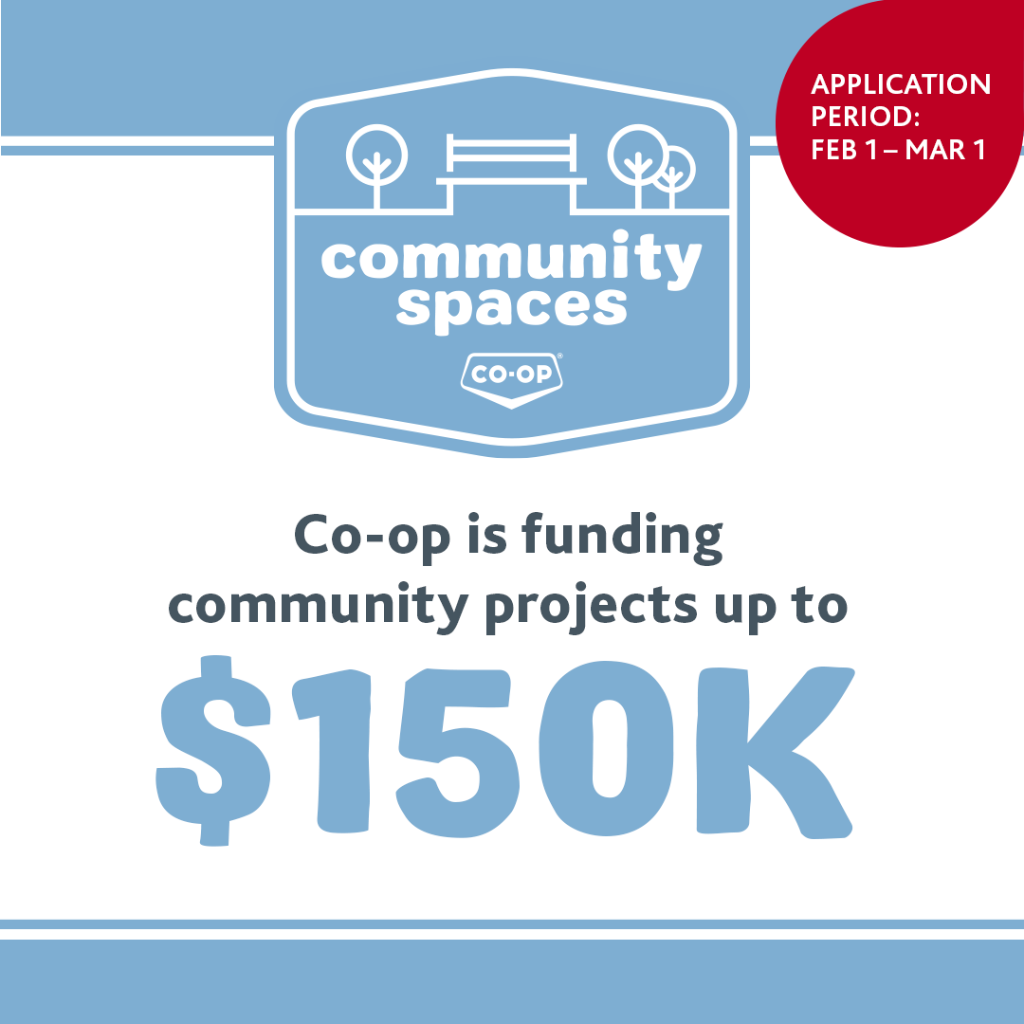 Discover more: