Cornerstone's Legacy Events
Actions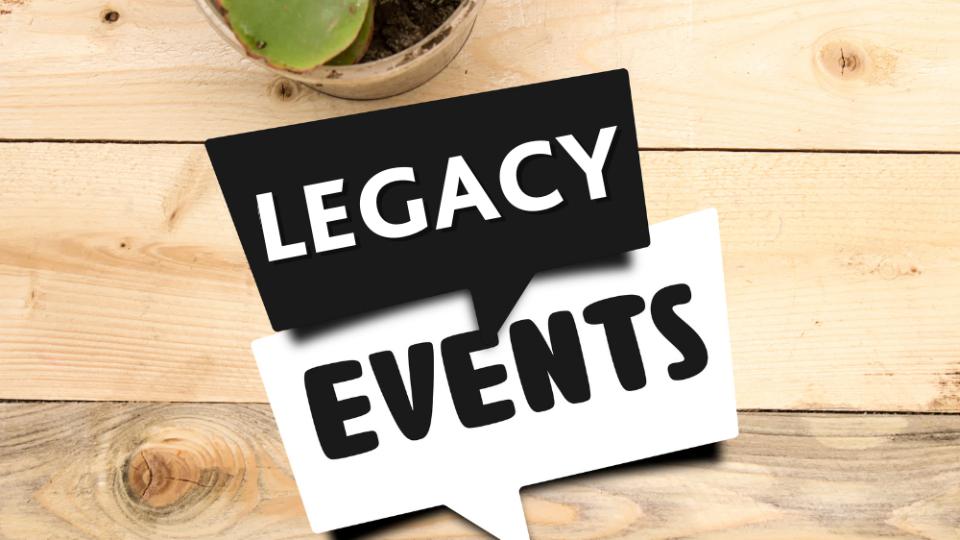 Cornerstone's Legacy Events
February 27, 2023
Cornerstone Co-op Community Legacy Events/Programs
Cornerstone Co-op was built to serve, grow and invest in our community. That's why we return our profits to local members and support the causes that matter to you.
January Fiscal Year
Scholarships:
Each year we commit $5,000 towards three Cornerstone Co-op Spirit of Youth Scholarships to students located in the BTPS, ECACS, and SPERD school divisions. Amounts distributed are determined by the Owner and Community Engagement Board each year.
February
Communities In Mind Campaign:
Communities in Mind is a till donation campaign in partnership with the Alberta Mental Health Foundation that was started in 2021 to raise funds for local mental health programs and initiatives. Throughout the Month of February, community members are encouraged to purchase a branded paper heart at each check-out and write a heart-felt message which is then displayed in each of our Cornerstone locations. Hearts can be bought for a minimum of $1 each with all proceeds going back to our "Little Things Fund". Our Communities in Mind Campaign raised $18,000 in 2021, and $20,000 in 2022.

March
Communities Spaces (FCL Program):
Co-op Community Spaces has been developed to help protect, beautify and improve spaces across Western Canada. Projects can receive between $25,000 and $150,000 in capital funding. In 2021, the program provided $1 million dollars to 15 community projects across Western Canada including the Vermilion Arena's Ice Plant! Since 2015, Co-op has supported 147 projects with $10.5 million in capital funding. The St. Paul BMX Skatepark was also a successful Community Spaces applicant in 2018.
Communities in Full Color Program:
Communities in Full Color is a community-investment commitment driven by FCL that gives back to local charity projects that need beatification. FCL gives Cornerstone Co-op a paint credit each year that is based on paint sales through our Home Centres.
April
Earth Day Celebrations:
Cornerstone Co-op Home Centers partnered with local 4-H clubs on their Battery Drive Fundraisers for the first time in the Spring of 2022 to promote sustainability and Earth Day. Our customers and owners are also encouraged to bring in their household batteries during April which we then responsibly dispose of.

May
Community Clean Up:
Cornerstone partners with the Town employees within our Wainwright, Vermilion, Mannville, Dewberry, Elk Point and St. Paul communities to assist in a Spring Clean Up.
Ownership Days:
Cheques, equity and non-equity statements are sent out in May. We usually run a Groceries to Gas promotion and organize events and deals that celebrate ownership.
Annual General Meeting:
Each year Cornerstone hosts an AGM in one of our 8 communities.
June
National Indigenous Day:
Cornerstone Co-op celebrates this day by hosting a Drumming Circle, sampling Bannock, featuring locally made Indigenous products and by setting up a career info booth.
July
Cornerstone Co-op participates in numerous parades throughout our trading areas throughout the summer months. In 2022, from May – August, our teams participated in 132 events (30 of these being Fundraising BBQ's) and donated over 1,500 of volunteer hours towards these community events.
August
Hearty Harvest:
Our Bulk Petroleum Teams deliver 8 meals in the field to local Co-op farmers. The meal is made by our St. Paul and Vermilion deli's. Vermilion Bulk Petroleum partners with Ireland Farm Equipment each year and St. Paul Bulk Petroleum partners with Caouette & Sons Implements each year.
September
Fuel Good Day:
Fuel Good Day is an FCL driven program and each year, Co-op donates a minimum of five cents per litre of fuel purchased at our St. Paul, Vermilion and Wainwright Gas Bars to local charities and non-profits. Local community groups must apply, and if chosen, they are expected to help promote Fuel Good Day to and the Fuel Good Day to their community partners. In 2022, our teams helped raise just over $5,000 towards the three successful local Fuel Good Day groups.
Bags for Breakfast Program:
Cornerstone Co-op partners with local schools to donate to their nutrition programs. This program is year-round, and the cheques are delivered in August & September. The dollar value donated is determined by each schools' purchases. Up until the Fall of 2022, 3 cents from every plastic bag and 3 cents from every reusable bag that was brought into the store was donated back into this program. Starting October 24th, as plastic bags were eliminated, 10 cents from every reusable bag purchased is donated back towards the Bags for Breakfast program. In 2022, we donated $38,000 back to local schools and over the last 6 years, we have given back over $285,000 to school's nutrition programs.
Orange Shirt Day:
During the week of September 30th, all team members wear customized orange t-shirts to show our support for residential school survivors and celebrate the commitments we have organized and achieved to build relationships and enhance our understanding about the road to reconciliation.
For more information on all our achievements, visit: https://www.cornerstoneco-op.crs/sites/cornerstone/local/detail/orange-shirt-day
October
Co-op Week
Co-op Week is a uniquely Canadian phenomenon that is celebrated annually in the third week of October. Co-op week events are hosted in communities across the country and help raise the visibility of co-operative organizations, while improving understanding and awareness of the co-operative business model. Cornerstone Co-op builds a social media campaign each year that includes videos highlighting our team and the co-operative model, social media surveys, questionnaires and giveaways, and social media takeovers with other local cooperatives.
4-H Registration Program (New Members Only):
Cornerstone Co-op created this new program in 2022 where any NEW member enrolling in their first year of 4-H could apply to get their registration fees sponsored by Co-op. In the 2022-2023 year, we sponsored 73 NEW kids ($8,200 sponsorship) and are currently working with 4-H Alberta to expand this program provincially.
November
Service Award Galas:
A celebration of team member commitment to Cornerstone Co-op, Award Galas are held in St. Paul and Vermilion. An evening of networking, supper, and award presentations; we congratulate team members on their service awards and retirement.
December
Cornerstone's Community Caring Program:
Cornerstone Co-op partners with several Seniors' Lodges in our Wainwright, Vermilion, Elk Point and St. Paul communities to bring Christmas cheer to our legacy members. Community members are encouraged to take an ornament off one of our Community Caring trees, purchase the gift requested on the ornament and return the gift bag to the food store or pharmacy that they originally visited. Team members then distribute all the gifts to the seniors the week of Christmas. In 2022, over 350 seniors were impacted by our owners through our Community Caring Program.
Good Buy to Hunger Bags:
The Good Buy to Hunger Bag Campaign is an initiative that runs year-round with a larger push in December. Hunger Bags can be purchased in $10, $15, OR $20 denominations at any Cornerstone Co-op Food Store location and all proceeds are then donated back to our local Food Banks and community groups in need. In 2022, our teams raised and donated just over $25,000 to local Food Banks and Santa's Anonymous.
In 2022, Cornerstone Co-op donated over $220,000 to more than 260 non-profits and charities within our local communities.
Discover more: