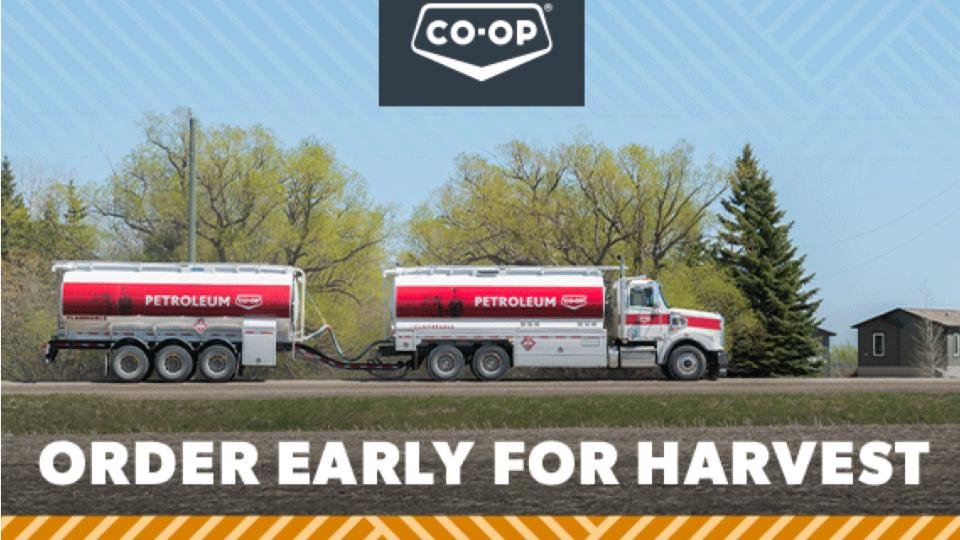 Early Fuel Delivery
June 27, 2020
As the summer days start to grow shorter, you're likely making preparations for a successful harvest. Don't forget to include early fuel delivery in your plans.
Early fuel delivery from Co-op allows you to focus your attention on other tasks during one of the busiest – and most important – times of year, ensuring you can get off the field without delay.
Start field work at the earliest possible moment.
Avoid the fuel rush during the peak fall season. Co-op offers a delayed billing option as well, which preserves your cash flow.
While thinking about fuel delivery, consider your overall fuel needs for the upcoming season. If you're expanding your acres or introducing new, larger equipment, you may improve efficiency by expanding or upgrading on-farm fuel storage.
The greatest benefit of early fuel delivery is peace of mind. It's one less thing to worry about knowing you'll be ready to go when spring arrives.
Your local Co-op Fuel Team member is ready to help. Enjoy the countdown to harvest!
Call 780-645-1728 in St Paul areas & 780-853-4337 in Wainwright and Vermilion areas