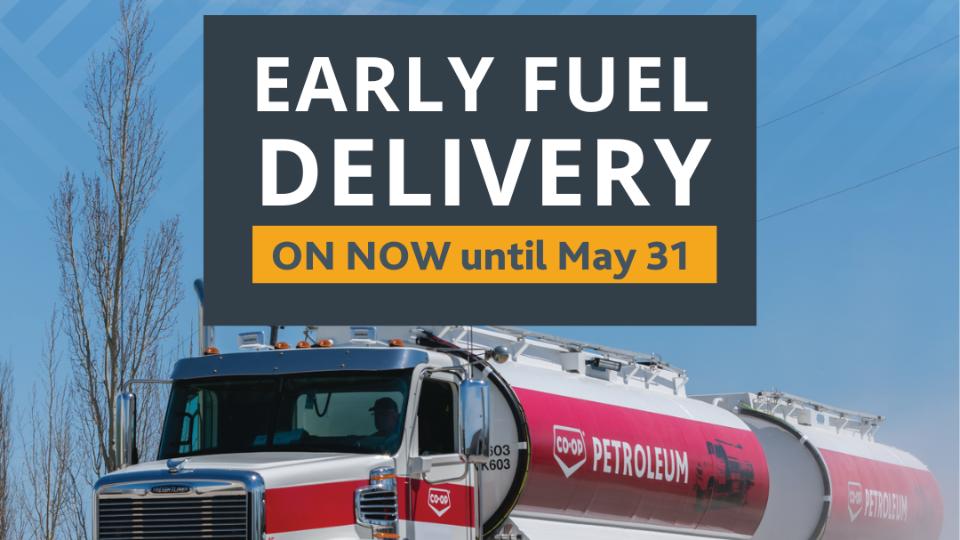 EARLY FUEL DELIVERY
January 31, 2023
Spring 2023 Early Fuel Delivery Program!
January 15 – May 31, 2023. Increase your farm storage and fill up early to be prepared for seeding! Premium Summer Dyed Diesel is now available for on-farm delivery! Once again, Cornerstone Co-op will be offering delayed billing on Dyed Premium Diesel Fuel. No payments due until the end of June 2023.
Call our local Fuel Teams for more information or to order today!
Roland: 780-853-4337
Dwayne: 780-614-1880
Holly: 780-645-3351
Discover more: