FREE MENTAL HEALTH SUPPORT & RESOURCES FOR ALL ALBERTANS
Actions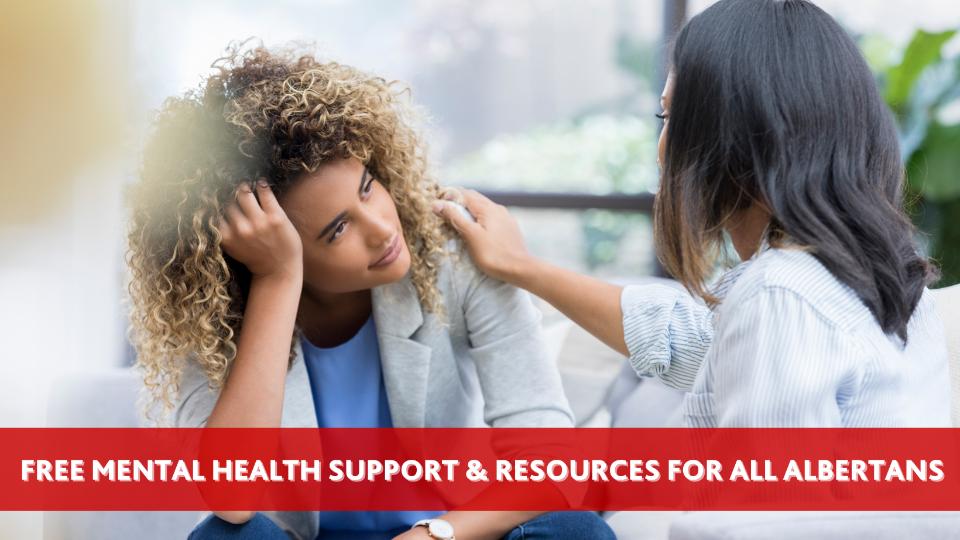 FREE MENTAL HEALTH SUPPORT & RESOURCES FOR ALL ALBERTANS
March 30, 2023
Mental Health Support Resources
We've compiled a list of mental health resources that ALL Albertans can access. Please share these with your loved ones/co-workers if the need for help ever arises.
Youth Support
Child Abuse Hotline 1-800-387-5437
Kids Help Phone – 1 (800) 668-6868 or text CONNECT to 686868
MoreGoodDays – Text 'MoreGoodDays' to 393939 for free daily text messages
Bullying Hotline 1-888-456-2323

Adult Support
Mental Health Helpline 1-877-303-2642
Addictions Helpline 1-866-332-2322
Crisis Text Line – Text CONNECT to 741741
Crisis Support Centre Distress Line: 780-482-HELP (4357)
Urgent Services: 780-342-7777
Family Violence Info line – 310-1818
Health Link – 811 to speak with a registered nurse 24/7

These are professional services that can be discreetly accessed if necessary. Please save and share with loved ones/co-workers in the event support is needed!