Gift Card Fundraising Program
Actions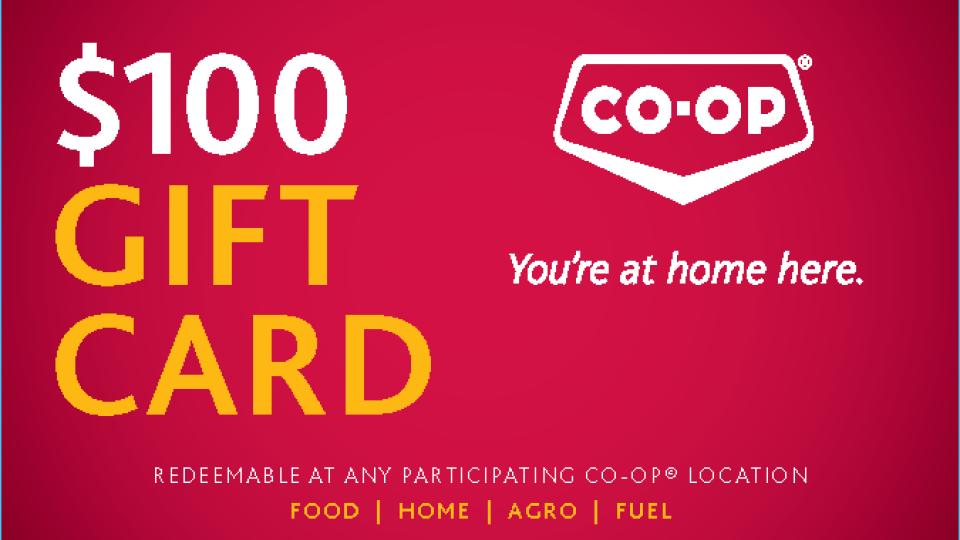 Gift Card Fundraising Program
October 5, 2018
Available for Schools, Non Profits & Community Groups all year long!
3% Discount $1000 to $2999 in Co-op Gift Cards 5% Discount $3000 & up in Co-op Gift Cards
• No Gift Cards will be given out before they are purchased. and cannot be purchased on any form of credit cards.
• Gift Card purchases must only be intended for personal consumer products, such as Food, pump gasoline and pump diesel, hardware, confectionary items, and pharmacy.
• Gift Cards cannot be used for Received on Account transactions or for lottery, cardlock or bulk petroleum, major items such as Agro equipment, and building material packages.
Turn around time is 5 to 7 days depending on your order date.
Discounts will be on each purchase and will not be cumulative. Please ask at Administration Office for more information.