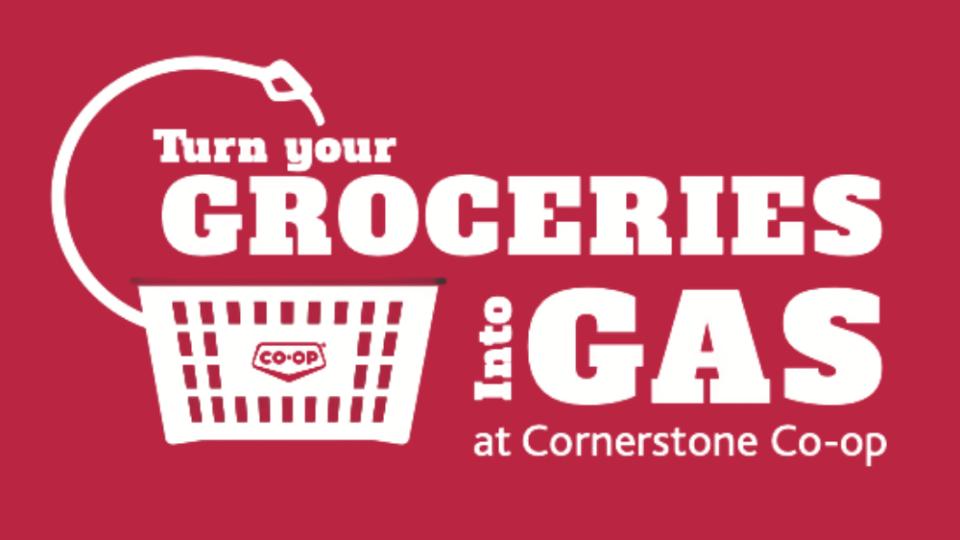 GROCERIES TO GAS IS BACK!
April 11, 2023
This year to celebrate Ownership, we're bringing back our Groceries to Gas program April 28 – May 22nd!

What does this mean? With a minimum purchase of $50 at any of our Cornerstone Co-op Food Stores, receive $2 off your gas purchase at any of our Cornerstone Co-op Gas Bars! Let your gas coupons pile up and use them all at once before June 1st!
Can't use all your gas coupons? Donate them to a local organization to use! Pay it forward! Celebrate Ownership!
Cornerstone Co-op Food Store Locations:
St. Paul Food Store

—

3 5017 42nd Sreet, St. Paul, AB
Vermilion Food Store

—

5011 51st Avenue, Vermilion, AB
Wainwright Food Store

—

2502 14th Avenue, Wainwright, AB
Elk Point Food Store

—

4901 50th Street, Elk Point, AB
Dewberry Food Store

—

95 Main Street, Dewberry, AB
Mannville Food Store

—

5034 50th Street, Mannville, AB

Cornerstone Co-op Gas Bar Locations:
St. Paul Gas Bar

—

5005 42nd Street, St. Paul, AB
Vermilion Gas Bar

—

5136 50th Avenue, Vermilion, AB
Wainwright Gas Bar

—

2315 15th Avenue, Wainwright, AB