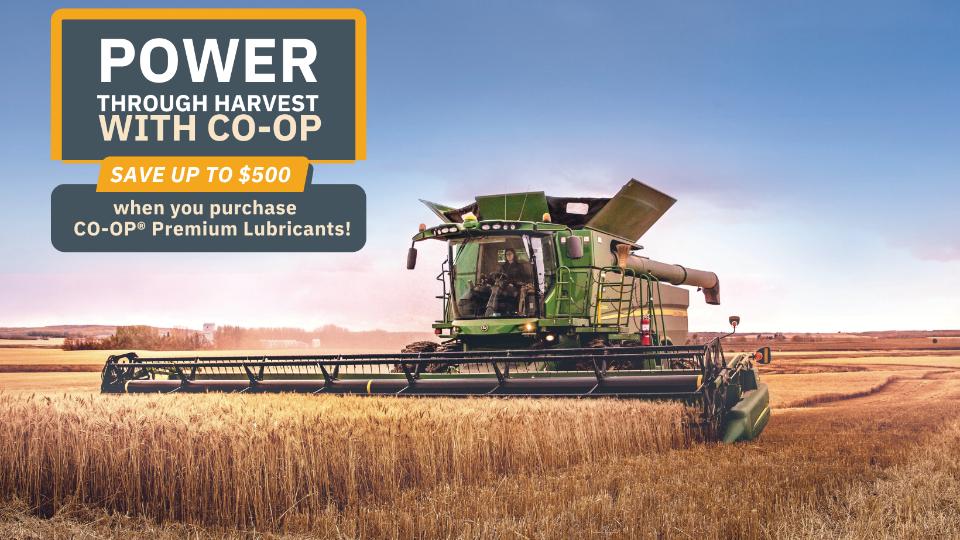 Harvest Oil Sale
July 4, 2023
Harvest Oil Sale!
Introducing the Harvest Oil Sale, your opportunity to save on premium lubricants. From July 3rd to September 24th, 2023, we're offering savings of up to $500 off on select products.
Our product lineup includes:
1. Diesel Motor Oil (D-MO® 15W-40): Keep your engines running smoothly and efficiently with our top-grade diesel motor oil. It's specially formulated to deliver exceptional protection and performance under demanding harvest conditions.
2. Transmission Hydraulic Fluid (T-HF): Experience superior hydraulic system performance with our high-quality transmission hydraulic fluid. It offers excellent wear protection and thermal stability, ensuring optimal performance and extending equipment life.
We have established discount structures that cater to your specific needs. Our booking discounts ensure the most competitive prices for the products and package sizes that matter most during the harvest season. Additionally, our Harvest Oil Sale coupon offers discounts on eligible products, allowing you to save even more on bulk purchases.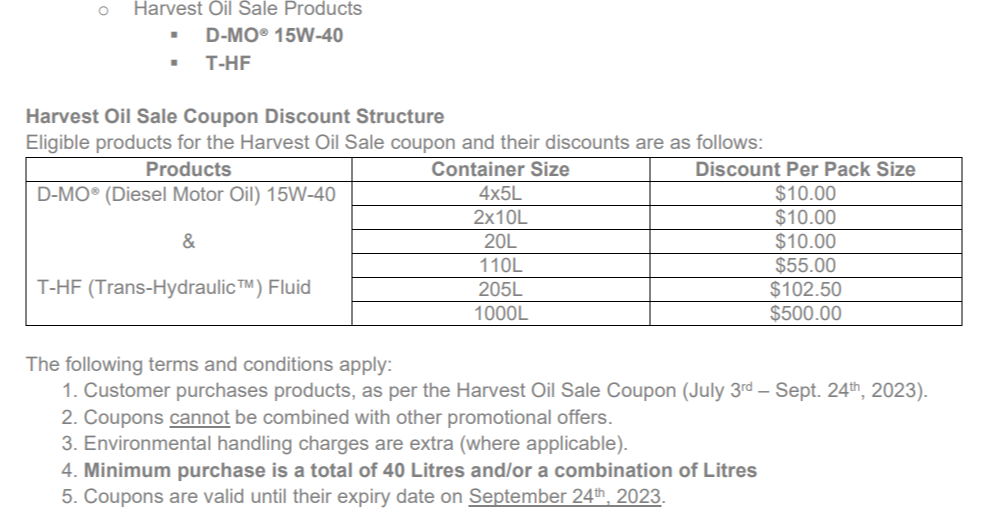 Contact Roland at (780) 853-7437 or Dwayne at (780) 614-1880 for additional information on this limited-time offer.
Discover more: