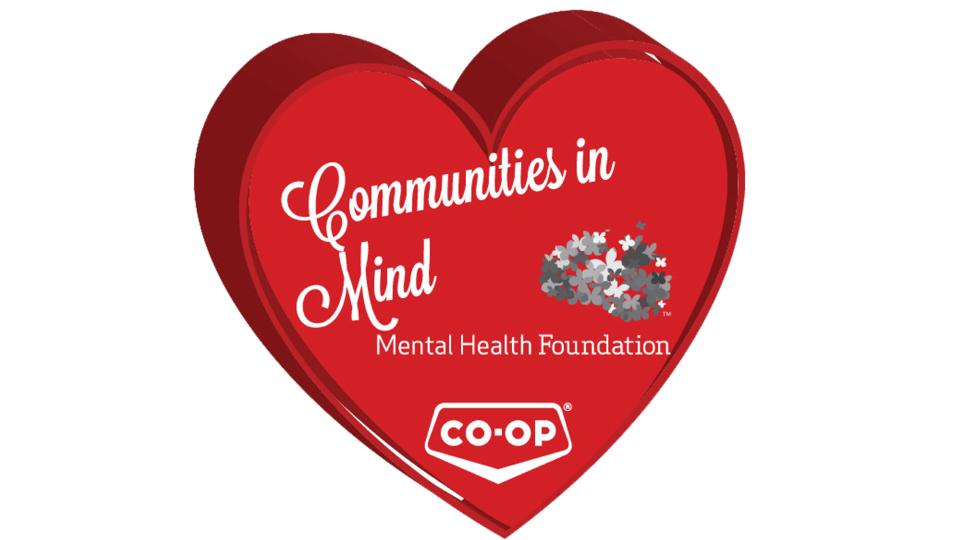 Let's Talk Mental Health
January 7, 2022
These past 2 years have been a challenge for everyone in every community of Alberta. COVID-19 has brought feelings of isolation, fear, anxiety, loneliness, sadness and anger. In some cases the current pandemic has resulted in the break-down in relationships, domestic abuse and financial ruin.
Many Albertans suffered from mental health issues and addictions prior to the pandemic, however, since the onset of the pandemic more and more Albertans have been struggling with mental health issues or the onset of addiction.
This past January 2021, Cornerstone Co-op recognized the struggles communities were facing and partnered with the Alberta Mental Health Foundation to launch and sponsor a new Campaign geared towards raising awareness around Mental Health known as Communities in Mind. Community members had the opportunity to purchase a branded paper heart at each check-out and write a heart-felt message which was then displayed in each of our Cornerstone locations.
Our Communities in Mind campaign displayed over 4,300 hearts and raised over $18,000 that will be distributed back to mental health programs and initiatives within our Cornerstone region. Our team looks forward to making the 2022 campaign bigger and more impactful than ever!