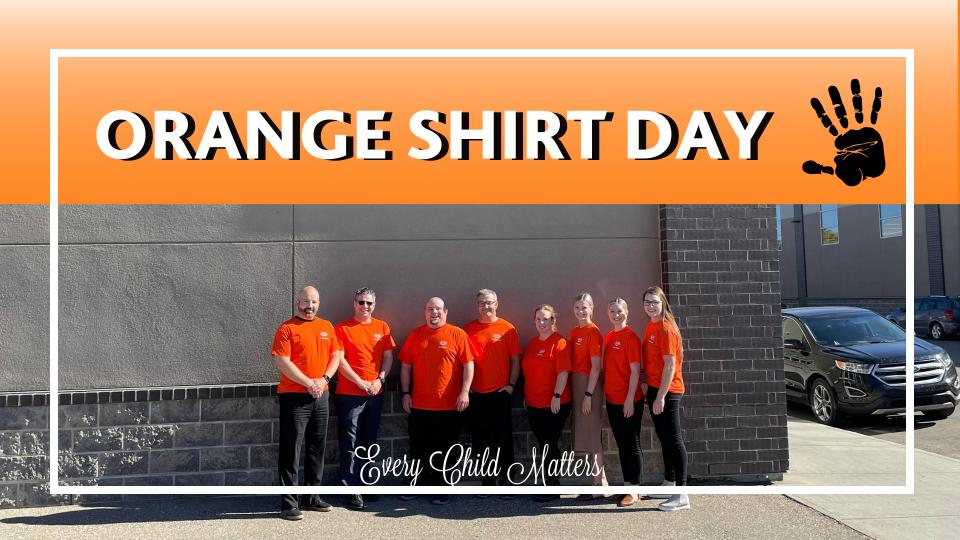 Orange Shirt Day
September 22, 2022
Cornerstone Co-op is Proud to Wear Orange on Orange Shirt Day
Orange Shirt Day was inspired by Phyllis Webstad's story and her message that every child matters. When she was six years old, her grandmother gifted her an orange shirt for her first day of school, but it was taken away upon her arrival at the St. Joseph's Mission Residential School (1891-1981). Thousands of Indigenous children during this time were forced to disconnect from their traditions and culture and assimilate into Canadian Christian society. Phyllis' experience has led to the national recognition of the orange shirt as a symbol of remembrance to honour the survivors and the children lost to residential schools.
To honour this year's Orange Shirt Day, our Cornerstone Co-op team has been working hard these past 12 months at further educating and enhancing our understanding about the road to reconciliation. Education is so much more than observing one day – it's taking the time to learn, understand, pause and engage to develop stronger, more impactful relationships with our indigenous customers and owners. Which is why our Board of Directors Team Leaders, and Team Members across 8 communities have engaged in several training opportunities that include:
12 Lesson University of Alberta Indigenous Canada Certificate Course – 25 Team Leaders, Team Members and Board of Directors have completed this program and many more team members will complete before the end of 2022
Two-Day nuhelot'įne thaiyots'į nistameyimâkanak Blue Quills Cultural Sensitivity Training – 30 Team Leaders, Team Members and Board of Directors attended this cultural sensitivity training that is research based and celebrates and honours workplace diversity. The session embraces and utilizes the expertise, knowledge and lived wisdom of Elders, inviting participants on an experiential learning journey. This course reviews Indigenous World Views, Ceremony, Protocol, and Building healthy relations and community partnerships.

International keynote speaker Kendal Netmaker – Kendal facilitated 4 virtual sessions for our 65 Team Leaders where they had the opportunity to learn and ask any questions they had top of mind.
Saddle Lake Pow Wow – 4 Senior Leaders and 2 Team Leaders attended on June 25th to learn and engage in person.
Fort George Buckingham House – Several Team Leaders and our Board of Directors attended a guided tour to learn more about the history in our communities.
Indigenous-based Virtual Learning Sessions – Several Team Leaders participated in these sessions hosted by the Diversity & Inclusion group of Federated Co-op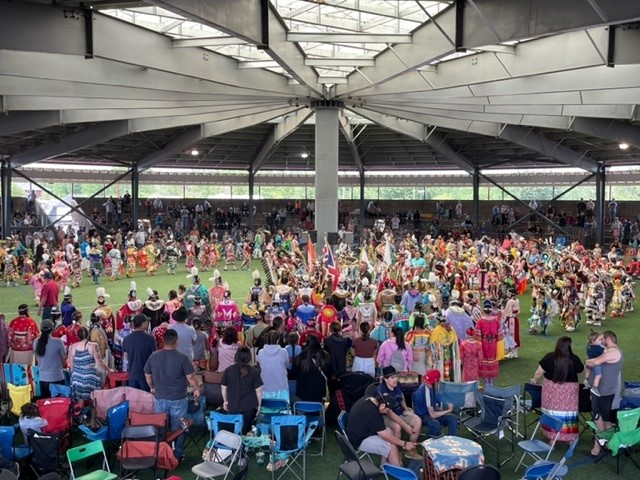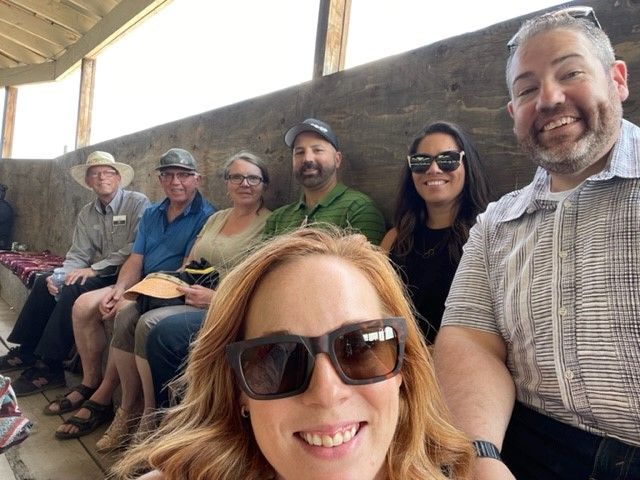 Other levels of commitment include hosting the Onion Lake Drumming Group and a local indigenous pop-up shop during National Indigenous Day, introducing a local Bannock maker and her products into our St. Paul Food Store, building awareness around our diversity hiring practices, and sponsoring the Cree Chatter Hour on Windspeaker Radio. Our partnership with Blue Quills will continue with ongoing education sessions, a donation towards their healing garden and we're currently in the process of developing a scholarship together. This September 26-October 1, all team members will also wear customized Orange Shirts during the week of to show our support to residential school survivors.
"Cornerstone Co-op's Purpose is Making Life Better in our Communities. I am so proud of the remarkable efforts and contributions that our team has made over the past 12 months and how we embraced our commitment to our Truth and Reconciliation journey. Education is always an important first step in building a foundation of understanding history and our role in reconciliation. We continue to take steps forward on this journey, and because of these collective actions, I am excited for Cornerstone, our team, and our communities." – General Manager, Graham Getz.
"Working with Cornerstone Co-op has been a pleasure! They have grown tremendously in awareness and education in a short timeframe. They have engaged with local First Nations, built partnerships, and continue to work with First Nations artisans and entrepreneurs. They even sell Bannock in store! I am excited for their continued growth and inclusion. They are leading the way for many businesses and organizations, and I cannot wait to watch them build upon what they have created thus far!" – Kendal Netmaker.
In recent years several of the Cornerstone Co-op managers and staff have participated in training provided by our University which invites people to engage in ceremony and experiential learning to develop a deeper understanding of Indigenous cultures and peoples as well as develop strategies for addressing stereotypes and creating more welcoming environments. They have been engaged and enthusiastic during our sessions and when I encounter them in the community it is clear that the training has had an impact. This has also facilitated a positive and enduring relationship between our organizations, and we look forward to continuing to work and grow together. — Sherri Chisan, Blue Quills University President.

Our team is very proud of what we have accomplished thus far and we will continue to support the development opportunities and educate our teams at Blue Quills University and other initiatives within our trading area.
Pictured below is the Onion Lake Drumming Circle hosted on June 21st at our St. Paul Food Store and Vera making her famous Bannock at our St. Paul Common.