Outdoor Decks Made with Recycled Plastic Bags?
Actions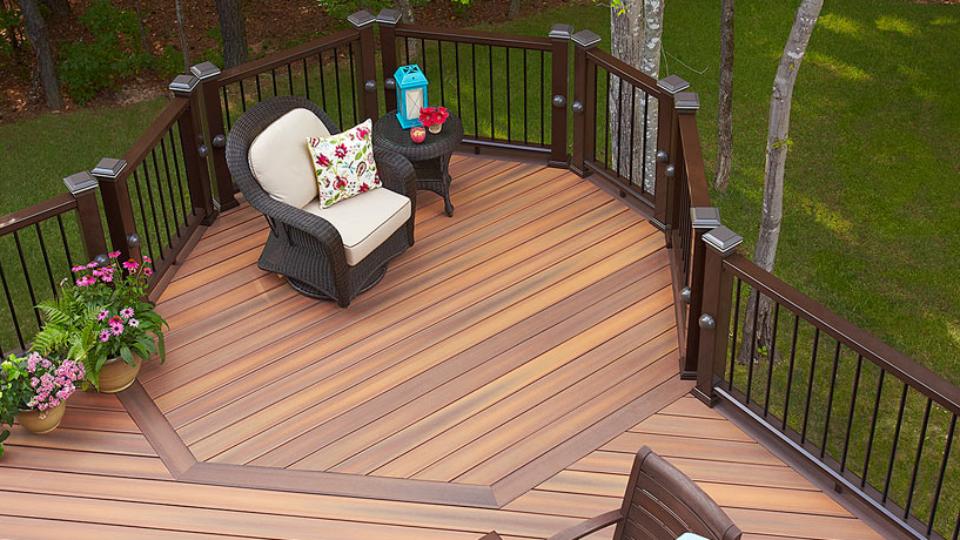 Outdoor Decks Made with Recycled Plastic Bags?
January 9, 2021
THAT'S RIGHT!
The backyard continues to be an important space for most Canadian homeowners. Consumers try to maximize the time they can spend outdoors during the spring and summer seasons. Using long-lasting materials – such as composite boards – for structural components like decks and fences help homeowners to enjoy their outdoor space longer without wear and maintenance concerns.
Co-op recognizes the need to reduce plastic waste, and we actively seek solutions, particularly with single-use plastic. We track all the waste generated at our locations, looking for opportunities to divert waste from landfills through donations, composting and recycling.
We've launched a new program that will reduce the number of single-use plastic bags at local co-ops. Reusable bags are available for purchase, reducing the need for single-use plastic bags, and, if a customer chooses it, an improved plastic grocery bag will contain 35 per cent post-consumer recycled content. For every recycled bags a Cornerstone Co-op customer uses, 3¢ goes toward our Bags for Breakfast Program!
If you choose a single use plastic bag, 5¢ goes toward the program and we encourage you to bring your bags back to the store for recycling. We collect plastic bags and palette wrap to be recycled and repurposedinto durable composite decking available at Co-op Home Centres. Plastic is versatile. It can be any colour and any shape and it's durable. Fiberon, a leader in composite decking products, keeps its fingers on the pulse of developments in deck design. They've identified a number of emerging consumer trends relating to deck construction.
Curved decks and stairs are becoming increasingly popular as they present a vibrant alternative to the more common rectangular decks. Fiberon recommends adding circular or octagonal areas as secondary pieces to a main decking area with a rectangular design. This is because curved designs require more board cutting, which increases waste and construction time. Often, outdoor furniture placement is also more difficult in areas with a curved design.

Another popular trend is to create separate outdoor spaces, or "rooms," that each serve a different purpose. The most common choice of a separated outdoor area is a dining space. An area such as this is often physically separated by small sets of stairs, trim boards in different colours or alternating the direction in which the deck boards run. Fiberon recommends creating a separate space for the grill situated away from the seating area, so that smoke or heat do not become a nuisance.
Not all decks have to be elevated by posts. Ground-level and rooftop decks are popular alternatives, however, they can present unique challenges relating to water management and air circulation. It is recommended that you install a sleeper system before applying deck boards. A sleeper system is a substructure comprised of joists that sit between a solid surface (i.e. concrete) and the decking. Not only will this system enable adequate drainage and ventilation, it will also make it easier to access the area underneath the deck. This is useful when running electrical to any outdoor lighting elements or water to outdoor kitchens or water features.
Today's intelligent plastics are vital to the modern world. Awareness about these and other trends can be a big asset to contractors when consulting with their clients on outdoor projects. Being able to communicate the latest design and material trends, while at the same time knowing how to implement them, will add to a contractor's credibility and ensure the client is aware of all their options before committing to a plan of action.
Just imagine how good you'll feel leaning back in that recycled plastic Muskoka chair on that composite wood deck…
These materials enhance our lifestyles, our economy and the environment. For more information see your Cornerstone Co-op Building Centre Team!