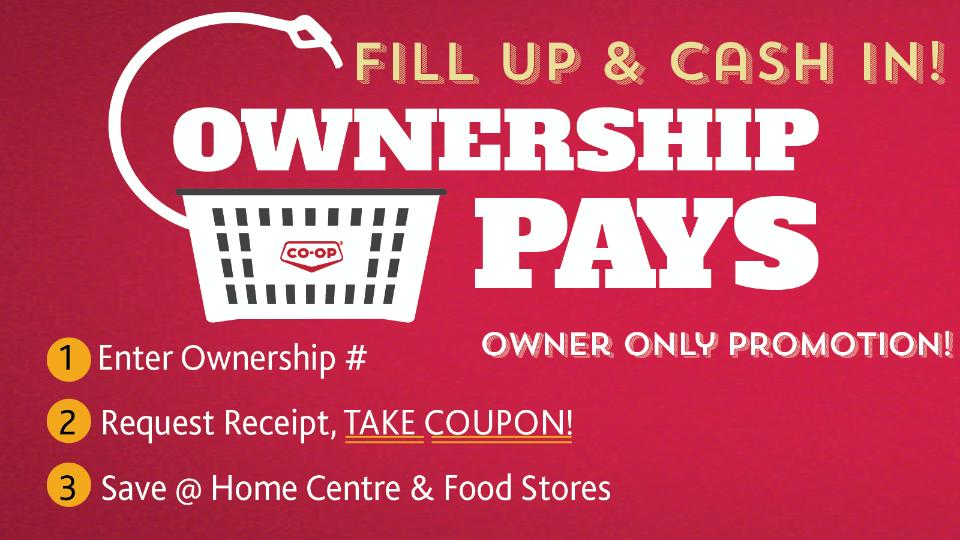 Ownership Pays!
October 13, 2020
Fill up & Cash in!
As an Owner, when you fuel up at Cornerstone Gas, earn 10¢/L towards Food and Home Centre purchases!
Take your receipt/coupon when you fill up and you can save!
Not an owner, buy a membership at any of our stores or online here!
Starts Oct 11th!
Collect til Nov 7th and redeem up to Dec 5th!