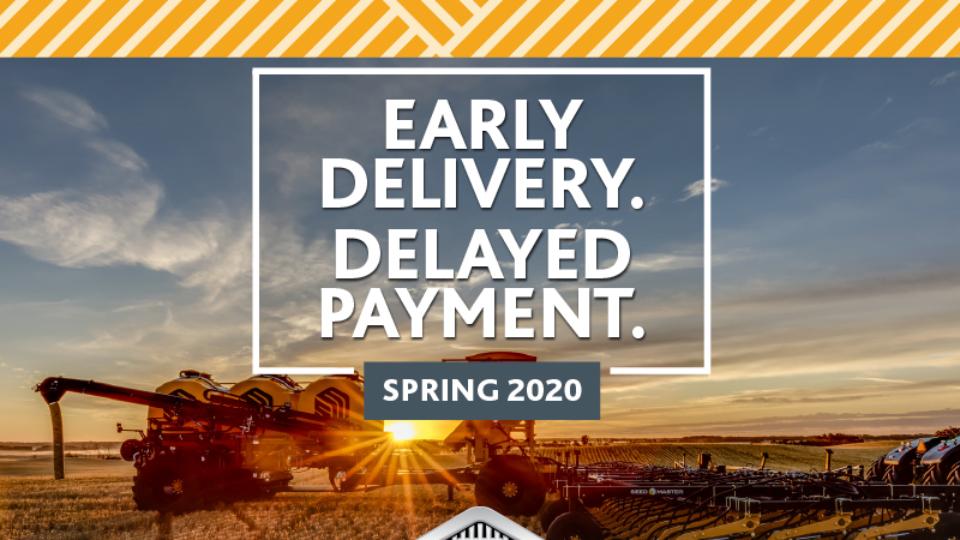 Spring Early Delivery
March 6, 2020

March 6, 2020
Cornerstone Co-op starts early spring delivery of fuel to Western Canadian farms in preparation for the peak spring seeding season.
Producers can receive early on-farm delivery of fuel in March and April while freeing up cash flow with delayed billing at Cornerstone. The program was introduced to meet the needs of farm customers and it has been very well received.
Inquiries about fuel availability as a result of the Co-op Refinery Complex (CRC) labour disruption have come in, but farm customers can rest assured that Co-op is prepared to meet their on-farm fuel needs this seeding season.
"We understand that seeding is critical for the entire Western Canadian economy—it's one of the West's mega-projects," said Ron Healey, Vice-President of Ag and Consumer Business at Federated Co-operatives Limited (FCL).
"There are no production concerns at the CRC in Regina and through our extensive fuel distribution network we have positioned fuel to be as close to our farm customers as possible. We're a trusted partner and are committed to helping producers get their crops in the ground."
Earlier this year, Co-op addressed fuel supply challenges associated with Unifor's illegal blockading of our facilities. We now have the necessary legal tools in place to help ensure fuel is not impeded from reaching Western Canadians.
Over the years, FCL has invested extensively in infrastructure, which has led to Co-op having one of the most sophisticated fuel distribution networks in Western Canada. Because of this, we can be flexible and actively manage our fuel supplies to ensure we are able to meet the needs of our customers.
Speak with your Cornerstone Co-op Fuel Team member to arrange for early on-farm delivery to meet your spring fuel needs @ 780-645-1728 or 780-853-4337