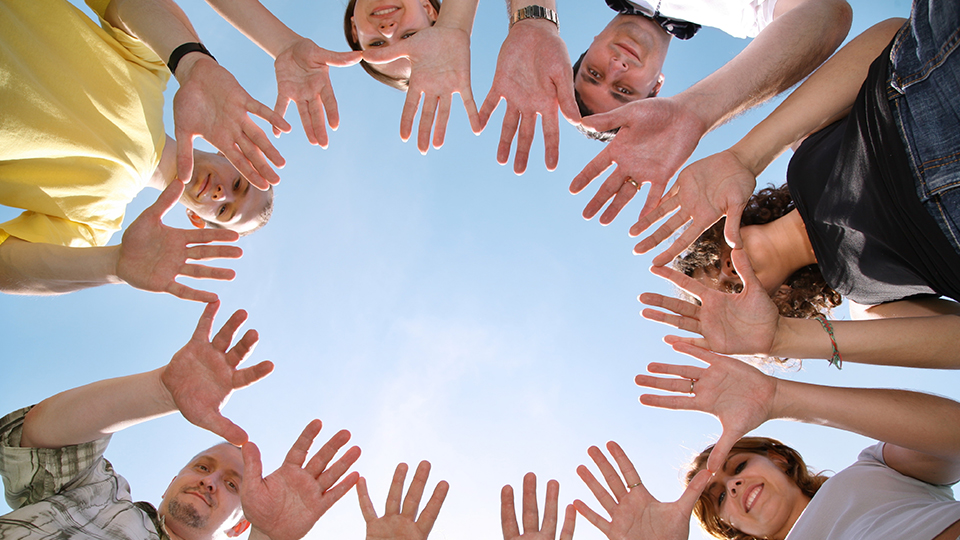 Sustainability Committee
July 17, 2019
Sustainability Committee Overview
1. Background
For Cornerstone Co-op to be a leader in sustainability initiatives and achieve our Retail, Division and Departmental goals and objectives, there is an opportunity for us to develop and implement a Retail Sustainability strategy to promote collective and consistent understanding of what the Co-op Sustainability is, and the role(s) that our team members play in helping bring the strategy "to life".
2. Objective
The main objective of a retail sustainability committee is to guide the engagement, development and execution of our sustainability strategy, and identify all of the corresponding actions, initiatives and deliverables to support it. Committee will assist Cornerstone Co-op in making it a leader in sustainability initiatives that are aligned with Cornerstone Co-op's Guiding statements.
Examples of some of the activities that may be conducted as part of our Retail Sustainability Strategy, engagement, development, and execution include:
• Enhance the understanding and clarity of the three sustainability pillars: Environmental Sustainability, Economic Sustainability, and Social Sustainability through conducting an annual S.W.O.T. Analysis which will align with our Sustainability Strategy.
• Promote a unified and consistent sustainability message over all of Cornerstone Co-op that is aligned with guiding statements
• Supporting Team Leaders in the development of a sustainability initiative; leveraging the process, templates, and tools available
• Creating opportunities to promote consistency and necessity of Co-op brand understanding, including:
o Collaborate in the planning of Environmental Initiatives including setting goals tracking and communication
o Cornerstone Co-op Excellence in Sustainability Department Awards
o Participate in two-way communication with consumers and owners
o Act as the Advisory Committee for Sustainability
• Identifying potential risks to sustainability
• Ensuring that our Retail Sustainability Strategy is in alignment with retail and department goals, vision, mission and values
Retail Sustainability Committee Charter 1 | P a g e

• Regularly monitor our Retail Sustainability Strategy and initiatives through progress reports to Senior Leadership Team
• Annually develop and review Committee expectations including a planning calendar including events and meeting guidelines and budget
• Participation in "sustainability assessment" process annually, to measure progress and
priorities
• Act as sustainability ambassadors, internally and externally, and encourage engagement in campaigns which highlight our unique co-op in the region
• Gather qualitative feedback from owners, team members, team leaders to provide insight into sustainability success/opportunities of specific campaigns
3. Outcomes
The following are a number of positive business outcomes in a retail appointing a Retail Sustainability Committee to develop and oversee a Sustainability Strategy:
1. Broader understanding of Co-op Sustainability Strategy
• Setting Sustainability goals
• Consistently track, measure and communicate environmental programs
• Engaging team members and team leaders
• Increase community volunteerism time
• Reduce controllable costs associated with environmental initiatives
2. Greater consistency in execution across Cornerstone Co-op of programs like "Bags for Breakfast"
3. Leaders and team members have better understanding of the role brand plays in helping to achieve Retail goals/departmental goals
4. Employees will be more engaged, motivated and inspired to execute innovated sustainable initiatives
5. Improvement in customer satisfaction, the customer experience, and customer loyalty
6. Platform for sharing best environmental practices
7. Build relationships and collaborate with local community municipal leaders to align goals and actionable items.
4. Proposed Committee Members
It is recommended that a Retail Sustainability Committee be comprised of 6-8 team leaders and team members whose roles have influence on sustainability. Committee Members will be Sustainability Ambassadors and will possess a strong understanding and passion that positively enhance co-op initiatives and is illustrated through their actions and communication.

Application Process:
A short application would need to be completed to become a committee member. Roles to be considered:
o Senior Leadership (GM, Operations Manager, Division Managers)
o Facilities Manager
o Community Engagement Coordinator
o Location leaders
o Department leaders and Supervisors
o Front-line team members
5. Proposed approach to committee composition and meeting scheduling
Retail GM and leadership team to review recommended and Sustainability
Committee Members
GM schedules kick-off meeting to introduce Retail Sustainability Committee
Overview to confirmed Sustainability Committee Members
Meetings are scheduled no less than 4xs per year maximum 8 times a year, depending on execution of programs.

6. Role(s) of Retail Brand Committee Members
In addition to their role in developing and implementing the Retail Sustainability Strategy, Retail Sustainability Committee members will focus on:
Environmental • We care about our communities and the environment we share. We are leaders in our communities as we are committed to using our resources wisely and making responsible decisions that consider the short-term and long-term effects on our environment. We do this by reducing energy used by our facilities and fleet, ensure products are locally and responsibly sourced as much as possible, reducing waste, carbon and improving water use in our operations.
Economical • Sustainability for us includes operating in a financially responsible manner, by minimizing expenses by maximizing our environmental programs. We are proud of our conservation programs by reducing our energy, water and waste initiatives.
Also, our entire team is focused on our safety program and culture. Safety is built into everyday discussions, it's a good feeling to know that everyone is collaborating to ensure our team members are going home safe at the end of every day.
Social • We have a history of working together for the people and communities where we live, work and play. We are truly the fabric in our communities through our community investments and volunteerism programs. Cornerstone Co-op is committed Social and Community programs include community giving donations as well as major donations and community partnerships including our educational, volunteerism and scholarship programs.