Vermilion Gas Bar partners with BOOSTER JUICE!
Actions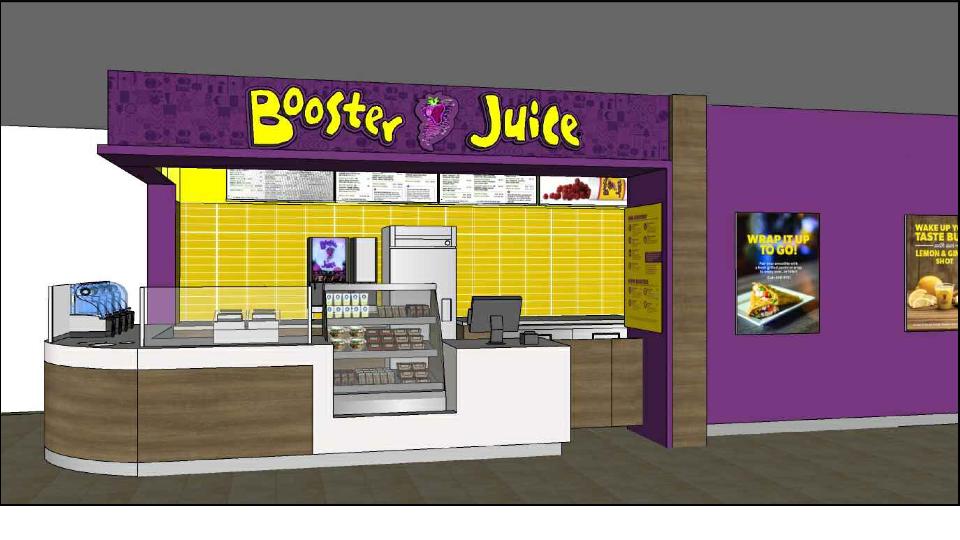 Vermilion Gas Bar partners with BOOSTER JUICE!
January 9, 2020
MEDIA RELEASE Cornerstone Co-op Gas Bar Brings Booster Juice Franchise to Vermilion
VERMILION, Alberta, Jan 09, 2020 (MEDIA RELEASE) -- Two Alberta-based companies, Booster Juice and Cornerstone Co-op are teaming up to bring Vermilion a Quick Service Restaurant offering fresh nutritious products.
Booster Juice is a proud Canadian born company now blending premium smoothies -worldwide. They take pride in offering something different—quality smoothies and paninis & wraps, grab & go options, a great customer experience and a dedication to being involved in the community.
Dale Wishewan, President and CEO of Booster Juice opened the first location in Sherwood Park in 1999. It was a new concept for Albertans who were used to the standard burger and fry options.
"Booster Juice welcomes the Cornerstone Co-operative as a valued Franchise Partner. We look forward to serving the community of Vermilion together in Spring 2020 and beyond!" says Noah Tavares, Franchising Manager.
The franchise partnership fits perfectly with Cornerstone Co-op's commitment to offer locally made products, outstanding customer experiences, and making communities stronger. In business for over 100 years, and in Vermilion since 1958, Co-op prides itself on supporting local sports and community events. Always looking to improve services and business sustainability, Co-op worked hard to bring Booster Juice to town.
"We're thrilled about inviting Booster juice to the community. We really think the local schools and College crowd will appreciate it." says Heather MacMillan, Community Engagement Coordinator.
Scheduled to open in May inside the Co-op Gas Bar & Convenience Store, Booster Juice has a wide offering of premium smoothies, grilled-fresh food, freshly squeezed juices and Booster Balls. "We are very excited to have Booster Juice partner with Cornerstone Co-op and invest in our community. Vermilion is open for business and new investment brings new employment and opportunities!" says Economic Development Officer, Mary Lee Prior.
In addition to the new franchise, the Gas Bar will renovate to enhance existing beverage offerings and services. This includes relocating the coffee counter and adding a signature premium Cooperative Coffee program and upgrading the Gas Bar for 24-hour fuelling - where customers can self-serve pay at the pumps after regular closing hours. An additional 4 positions will be created as a result of the service expansion.
Beyond incredible smoothies and grilled-fresh food, some things to look for are the upcoming Rewards opportunities for loyal customers, a school lunch program, and a fundraising program. "We're really looking forward to expanding our C-store services for the Community. Full service, quality fuel, and now smoothies." said Blair Molsberry, Cornerstone Gas Bar Coordinator. "Our goal is to offer you a one stop shop to fuel your vehicle or appetite."
Contact Heather MacMillan, Community Engagement Coordinator @ marketing@cornerstone.crs or 780-853-6732 for media inquiries.