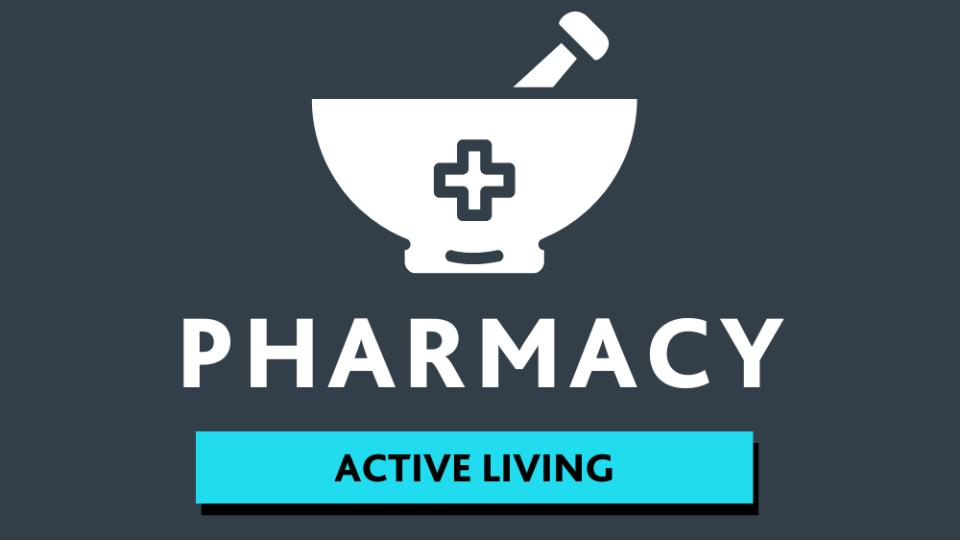 VERMILION PHARMACY
February 27, 2023
Our pharmacists are available to offer you counseling on your prescriptions, including important facts on how to take your medication and what to expect, as well as additional healthcare tips to assist you in selecting non-prescription products.
Keep yourself feeling great and looking great with the variety of health and beauty goods we have to offer. We have brand-name products, as well as a line of store-brand items.
Co-op provides health and wellness products under the CARE+ brand that have been carefully selected for you and your family. The brand is composed of over-the-counter health and beauty products that have been clinically tested. Look and feel your best, inside and out.
Pharmacy Licensee: Chad Cole
ACP #: 3602
Licensee License #: 12384
5008 51 Ave, Vermilion, AB T9X 1B3
780-853-4119 vmpharmacy1@cornerstone.crs
Cornerstone Co-operative is a member owned Co-operative. Kory Kralkay, Director of Operations, acts as our signing agent for this member owned association.
Pharmacy Hours:
M-F 9:00 AM-6:00 PM
Sat 10:00 AM-4:00 PM
Sun 10:00 AM-4:00 PM
The licensee is required to provide, on the request of a patient, the name and practice permit number of any regulated member who provides a pharmacy service to the patient or who engages in the practice of pharmacy with respect to a patient.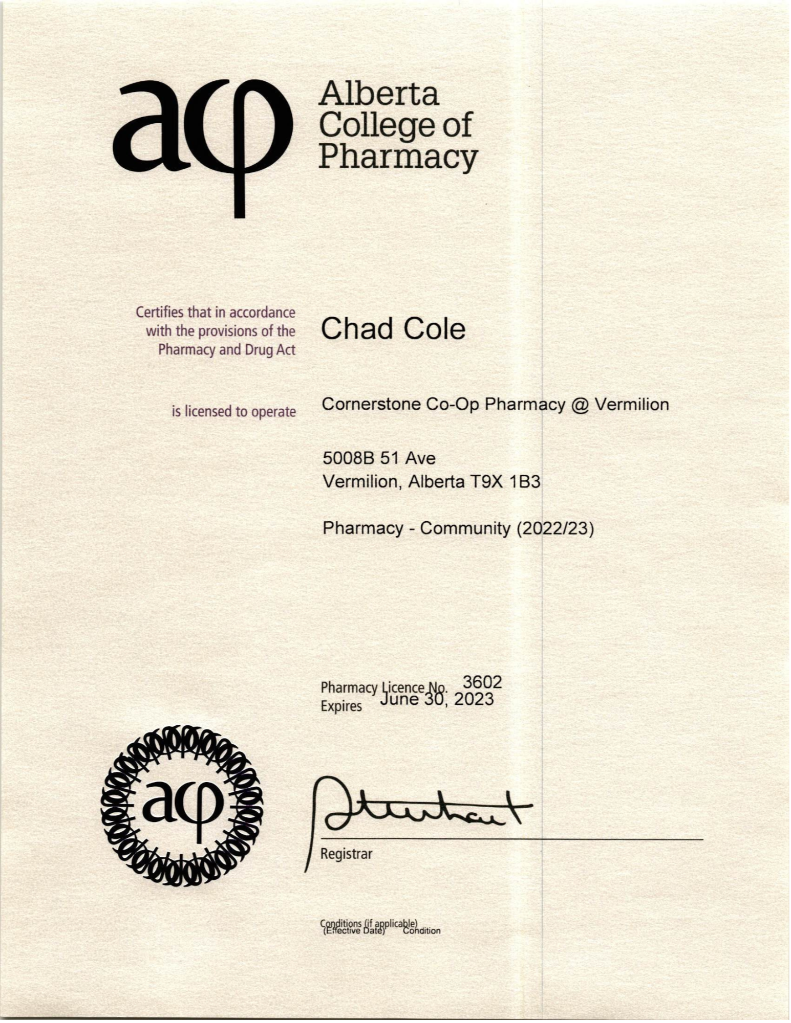 Discover more: